Our most popular soccer promotion! Park a truck a set distance from pay dirt. Randomly select your contestants to pull off the perfect kick into the bed of the truck, and they'll drive away in style, courtesy of Odds On.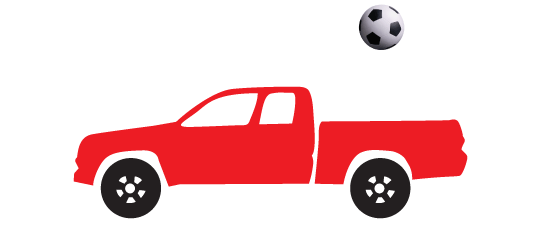 Step by Step:
(1)
Select a grand prize package, distance for the perfect kick attempt, and advertise the chance to win big!
(2)
Randomly select contestants and give them the chance to kick a soccer ball into the bed of a truck and win your contest prize.
(3)
When your contestant successfully lands it in the bed of the truck, they win big, and Odds On will pay for the prize.