You've got to be able to inbound as well! Give your contestants a chance to show off all their skills by throwing the ball (soccer style) through a template. Toss the perfect pass and go home a champ, paid for by Odds On.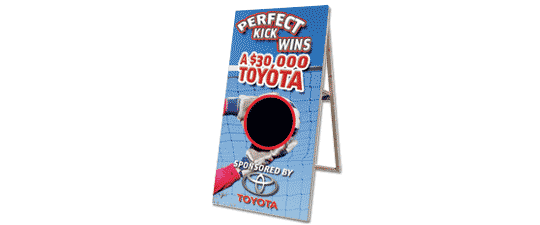 Step by Step:
(1)
Select a grand prize package value and the distance and target opening that the contestant will make the attempt from. Advertise the chance to win big!
(2)
Randomly select your contestant(s) and give them the chance to throw a soccer ball (soccer style) through the target opening and win your prize.
(3)
When your lucky contestant makes the perfect pass through the target template they win the prize and Odds On foots the bill.