Give a randomly selected fan the opportunity to score big prizes by kicking a regulation soccer ball through a target opening. Knock it in and Odds On will write the check!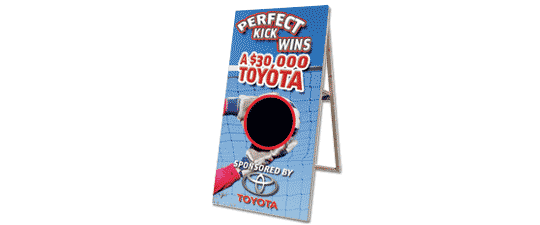 Step by Step:
(1)
Select a grand prize package value and the distance and target opening that the contestant will make the attempt from. Advertise the chance to win big!
(2)
Randomly select your contestant(s) and give them the chance to kick a regulation soccer ball through the target opening and win your prize.
(3)
When your lucky contestant knocks it in, they win the prize and Odds On Promotions writes the check.