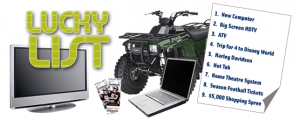 Want to move some merchandise during your February President's Day sale? Check out how this furniture store in Mississippi increased business on Black Friday with a Lucky List promotion!
Lucky List Promotion: A New Year, New Room Giveaway…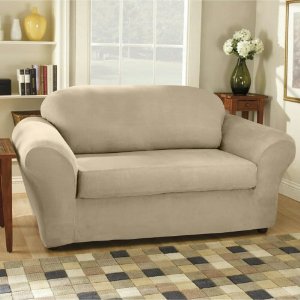 During the promotional period, customers who entered the client's furniture store had the opportunity to put a list of 8 numbered furniture items in the order of their choice, using Odds On's handheld verification unit.  If the number they entered matched Odds On Promotions' preselected numerical order, then the customer would win all of the furniture items on the list: a sofa, love seat, coffee table, lamp, end table, entertainment center, rug and recliner… totaling $10,000 and paid for by Odds On!
According to Odds On's Damien Anderson, who works with a number of furniture store clients, "One way to ensure success with a Lucky List promotion in the retail environment is to build a large vignette featuring all of the items you are 'giving away' as part of your promotion. This way customers can not only get a good look at what they'll be winning, but it ensures immediate engagement. I also recommend awarding auxiliary prizes to customers who come close to getting their lists in a winning order and, of course, including the promotion in your advertising."
Need a first quarter promotion to help move inventory?  Email us today for more information about our Lucky List promotion, or give us a call at 888-827-2249 if you'd like a free, no-obligation quote on more promotion ideas for furniture stores.