Featured Promotion
New Year's Eve Zoom Ball
Give customers the chance to win up to $1,000,000 in cash and prizes this holiday season with one of Odds On's big prize Zoom Ball machines. Customers just press the giant-red button activating the machine's ball blower and start rooting for a winning combination of balls to fill the machine's "Zoom Zone". If a lucky contestant lands all six winning balls in the "Zone", they'll win your giant-insured prize, paid for by Odds On.
---

Roll Into 2020
Attract more customers and drive more sales with Odds On's progressive dice roll game. Contestants must "roll" various combinations to move up a prize board, collecting bigger prizes, until they are eliminated. When they reach the top and roll snake eyes, they'll win your million-dollar insured-grand prize, paid for by Odds On.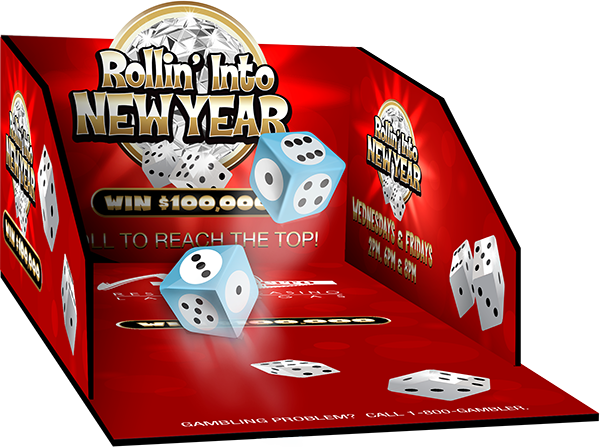 888.827.2249
Get a FREE Quote
or More Info:
"Contests like these add to the game, giving fans a high-quality event filled with excitement from start to finish. And, it is really valuable to sponsors when there is a winner."
-Justin Forde, Asst. Director of Marketing & Promotions