Featured Promotion
Zoom Ball Blitz
Capitalize on the thrills and excitement surrounding the football season by giving your players the chance to score the big bucks with Odds On's Football Blitz Zoom Ball. Zoom Ball gets your players lining up for the chance to win up to $1,000,000 in cash and prizes with just a quick press of a button. If a lucky player lands a winning combination of five or six balls inside the Zoom Zone, Odds On will write the winner a giant check! Odds On's football-themed Deluxe Zoom Ball machine comes complete with a customizable backlit sign and customizable cabinet wrap.

---
Cascading Dice Machine
Grab attention, increase trafÔ¨Āc, and generate fun and excitement with a Dice Roll Promotion. Give everyone who visits your location or special event the chance to roll and win a new set of wheels – or up to $50,000 Cash. Odds On has a dice promotion to fit any budget, choose from a standard roll and win tabletop promotion, or our Cascading Dice Machine, which is easy to run and guaranteed to be a cascade of fun.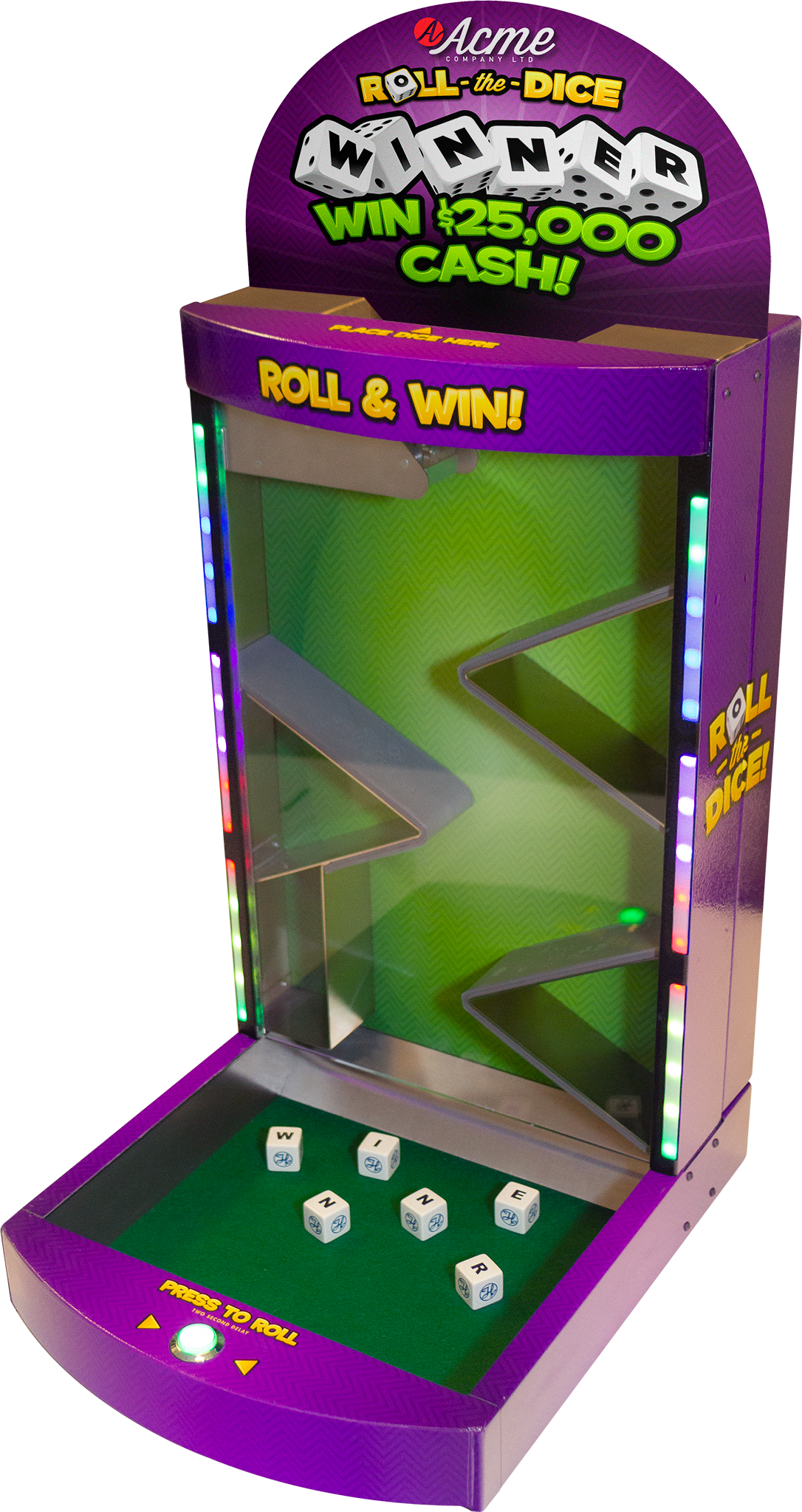 888.827.2249
Get a FREE Quote
or More Info:
"Contests like these add to the game, giving fans a high-quality event filled with excitement from start to finish. And, it is really valuable to sponsors when there is a winner."
-Justin Forde, Asst. Director of Marketing & Promotions