A dice roll contest is a sure way to turn heads at your next event. Set up a small casino area at your venue. Advertise the chance to stop by and win fabulous prizes simply for rollin' them bones. Odds On will customize a set of 1", 4", 8" or 16" dice for your promotion. H-A-R-L-E-Y, N-E-W-C-A-R, M-I-L-L-I-O-N, etc., the possibilities are endless. And best of all, we'll pay the tab when someone beats the odds.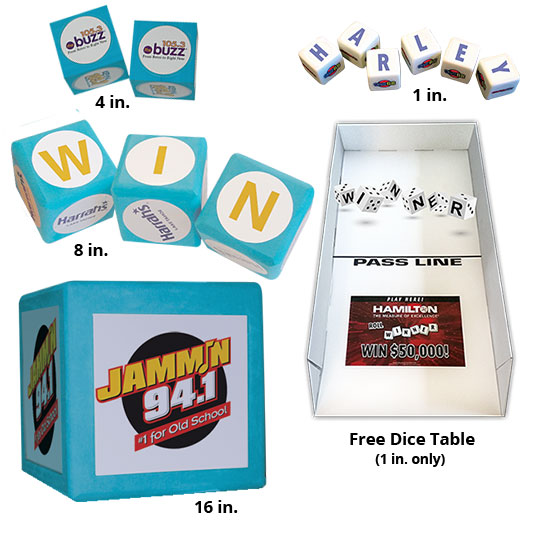 Step by Step:
(1)
Choose your grand prize, the number of contestants and customized symbols for each side of the dice. Then advertise the chance to win big at your location.
(2)
Contestants roll your customized 1", 4", 8" or 16" dice for a chance to win the giant prize.
(3)
When your contestant rolls the winning combination of symbols they'll take home the giant prize and Odds On will write the check.