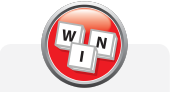 Summer Media Promotions:
Win a Fiat, Ford, or Harley on the Fourth
Here's one of our summer media promotions that's easy to adjust for any sponsor… a giant prize dice roll. Qualify your contestants on-air in June, rewarding them with a patriotic themed station or small cash prize, and an invitation to a party on the 4th. If a lucky fan can roll a winning combination of logos, your call sign or letters (i.e. F-IA-T, F-O-R-D, or H-A-R-L-E-Y) they walk away with the prize, and Odds On will write the check!
---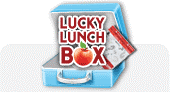 Lucky Lunch Box or Backpack
Here's a perfect promotion for malls and other stores/sponsors looking to run "back-to-school" or "tax holiday" sales in August: a Lucky Lunch Box or Big Prize Backpack promotion. If a lucky contestant can find the lunch boxes or back packs containing the winning combination of symbols, they'll score the ultimate back-to-school shopping spree, paid for by Odds On Promotions.
---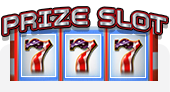 Super 7 Slot

Imagine the traffic you'll get when you give everyone who stops by your store the chance to spin the reels and win a giant prize! With Odds On's customizable Prize Slot, you can give everyone the chance to score a jumbo jackpot, paid for by Odds On, or one of up to five self-sponsored consolation prizes simply for pressing a button. And, when the pay table says you've got a winner, Odds On will be there to write the check. One of our personal favorite summer media promotions!